Signup

to enjoy CarbonTV videos ad free!

Ad free experience ends 2018-10-31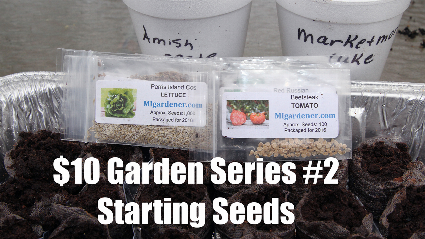 The $10 Garden Series #1 - Let's Get Started!
Have you ever wanted to grow a garden but think it takes too much time, is too complicated and costs too much? In this series, I'm going to show you how grow your spring garden in a quick and simple way with an easy-to-grow garden seed kit that costs just $10! Get your $10 garden kit here: http://migardener.com/store/10-1st-garden-starter-kit/ CaliKim subscribers: Use the coupon code CALIKIM10 (all caps) for a 10% discount off your $10 Garden Kit!


Recommendations