Signup

to enjoy CarbonTV videos ad free!

Ad free experience ends Oct. 31, 2018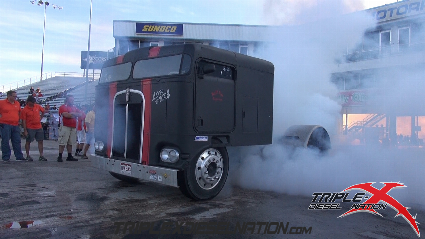 6 Second Diesel Dragster!
The Hypermax diesel dragster owned by Jerry Legot is one of the fastest diesel powered racers in the world! It is powered by an International 466 engine and triple turbos; producing upwards of 200 lbs of boost! These guys have custom developed this application to market towards industries requiring the absolute most powerful diesel setup possible. Props to the owner/driver/pit team that rockets this insane creation consistently into the 6's in the quarter mile!


Recommendations