Signup

to enjoy CarbonTV videos ad free!

Ad free experience ends Oct. 31, 2018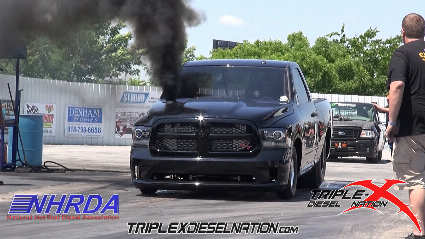 Big Rig Torque Monsters!
The Diesel Nationals sled pulls are some of the most exciting moments in diesel power-sports! Traditionally, purpose-built rigs are used in the sled pulls, but recently the incorporation of the big rig class has been a huge hit! These monsters haul massive loads on a daily basis, so hooking them to a sled, to see who can pull the greatest distance, is a pretty exciting experience! These truckers hammered down and didn't look back! For more information, visit http://www.nhrda.com/homepage.php NHRDA Diesel Nationals - Texas Motorplex - Ennis, TX 4/15-16/2016.


Recommendations