Signup

to enjoy CarbonTV videos ad free!

Ad free experience ends Oct. 31, 2018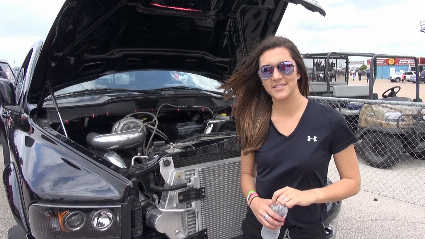 Massive Tow Monsters at NHRDA Sled Pulls!
Diesel power-plants are known to be workhorses due to the massive amounts of torque produced. Things get especially interesting when massive amounts of boost are applied to these powerplants, then hooked up to a huge weighted sled. The ultimate goal is for a ""full pull""...meeting or exceeding the entire length of the 300' dirt pad. Classes for the NHRDA Sled Pulls at Tulsa Raceway Park include Super Stock, Pro Stock, Limited Pro Stock, 2.5 Class, Work Stock, Big Rig and Tractor. For more information, visit http://www.nhrda.com/homepage.php NHRDA Diesel Nationals - Tulsa Raceway Park, Tulsa, OK - 5/21/2016.


Recommendations