Signup

to enjoy CarbonTV videos ad free!

Ad free experience ends Oct. 31, 2018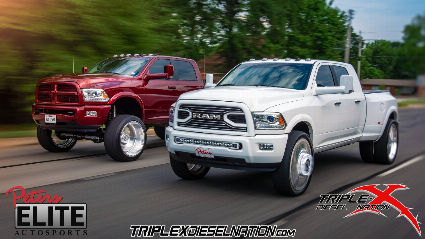 2500HP Coal Monster Dominates Diesel Nationals!
When John Robinson and his racing team rolls up to an NHRDA diesel racing event, then intend to win. With their 2500HP torque monster dragster, winning isn't the problem, it's hooking up all that power, without breaking anything. Come along for the ride as John gives us all the updates on the engine & chassis for this racing season, as well as the ridealong to an exciting win in the Top Diesel Finals! For more information, visit http://www.nhrda.com/homepage.php NHRDA Diesel Nationals - Texas Motorplex - Ennis, TX 4/15-16/2016.


Recommendations