Signup

to enjoy CarbonTV videos ad free!

Ad free experience ends Oct. 31, 2018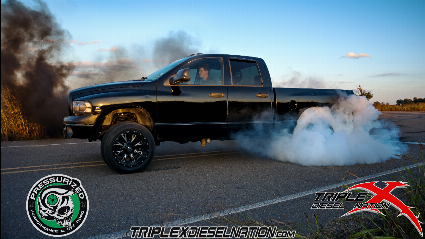 Torque Monsters Bleed Black!
The 2.5 and Limited Pro Stock classes of Diesel Sled Pulls are probably the most popular with the crowd at NHRDA Diesel Nationals, primarily because these are trucks that are relatable...models that many in the crowd own and drive on a daily basis and can root for to make the longest pull of the day.Congratulations to the following drivers for their pulls in each respective class:2.5 Class1st Place - Eric Whitmarsh - ""Strictly Business"" 332.04 ft2nd place - Aaron Powell - ""High Rollin"" 330.02 ftLimited Pro Stock Class1st Place - Vanessa Hyndman - ""Uncommon"" 342.01 ft2nd Place - Jim Greenway - ""MBRP Ballie Diesel"" 341.03 ft3rd Place - Buck Hyndman - ""Ready 2 Rumble"" 333.11 ftFor more information, visit http://www.nhrda.com/homepage.phpNHRDA Diesel Nationals - Texas Motorplex - Ennis, TX 9/30-10/1/2016.


Recommendations