Signup

to enjoy CarbonTV videos ad free!

Ad free experience ends Oct. 31, 2018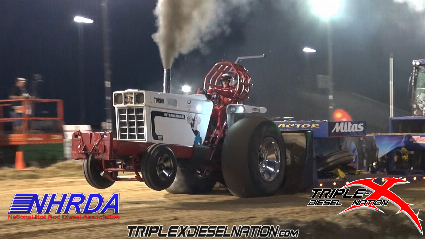 Pressurized Performance Dominates the Diesel Scene!
Pressurized Performance specializes in all light and heavy duty diesel performance and repair. They offer a full line of services ranging from small electrical and mechanical repairs up to complete overhauls. They also provide all top of the line suspension lifts and components along with all major bumper, lighting, and other exterior accessories. Pressurized Performance201 Bead Ln. Texarkana, ARHours 9AM-6PMPhone 903-832-6678Instagram- @pressurizedperformanceFacebook- Pressurized Performance Trucks Featured:2015 Chevy Silverado 2500Owner- Tanner Moss9"" Wicked lift22x12 Specialty Forged wheels37x13.50x22 toyo M/T's Body Guard bumpers front and rearComplete Wehrli custom fab intercooler and intake pipingFlo Pro exhaustEFI Live by Lee AllgoodPowder coated by Commercial Manufacturing 2004 Dodge 2500Owner- Mikey Blackwood5.9 Cummins assembled by Best Engines with Carrillo rods, Hamilton 178/208 cam, Manning Motorsports push rods and valve springs, A-1 head studs, Mahle pistons, Total Seal piston rings, Gorilla Girdle, Fluidamper balancer. Air- billet wheel S366 over a billet wheeled S488 with piping from Ringco Fab mounted on a Steed Speed manifold. Fuel- Exergy 150% over injectors, Air Dog fuel system, ATS dual fueler, Fleece fuel distribution block. Transmission- Fire Punk comp 1. Tuning- Lee Allgood with LJC Performance 1995 Dodge 2500Owner- Chris HugginsStock bottom endFuel- 215 p7100 from Seth at Farrel Diesel Service, 5x18 injectors from Ducky's fuel injection, fuel delivery from an Aeromotive A1000. Air- s364 over an s480Transmission- Race Spec built by Terry Brown.


Recommendations