Signup

to enjoy CarbonTV videos ad free!

Ad free experience ends Oct. 31, 2018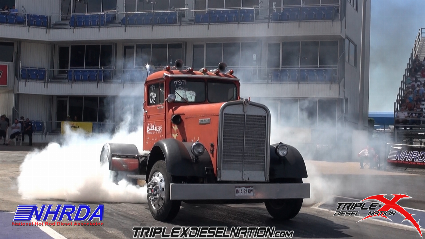 Every Coal Rollers Dream!
The NHRDA Diesel Nationals makes a circuit across the US and Canada, with the last stop on the tour being the World Finals in Ennis, TX. Each points holder is committed to making this race their best of the entire season, so personal bests are shattered and records are broken. Ride along for this event overview as you see highlights from various classes on the 1/4mi track, dyno pulls, Show & Shine entries and some of the most epic coal rolling on earth!For more information, visit http://www.nhrda.com/homepage.phpNHRDA Diesel Nationals - Texas Motorplex - Ennis, TX 9/30-10/1/2016.


Recommendations