Signup

to enjoy CarbonTV videos ad free!

Ad free experience ends Oct. 31, 2018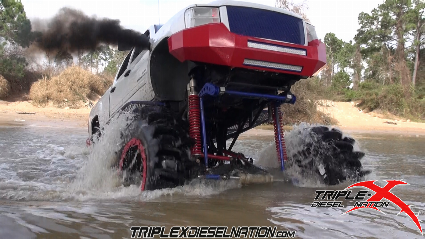 Big Rigs Go Ballistic!
While not the fastest of the competitors at the NHRDA World Finals, the Big Rig and Hot Rod Semi trucks are fan favorites each time they roll out onto the track. Congratulations to Gord Cooper for taking home the win in the Hot Rod Semi category in his 1968 Kenworth and to Jim Disher for landing 1st place in the Big Rig class with his 1971 Kenworth.For more information, visit http://www.nhrda.com/homepage.phpNHRDA Diesel Nationals - Texas Motorplex - Ennis, TX 9/30-10/1/2016.


Recommendations