Signup

to enjoy CarbonTV videos ad free!

Ad free experience ends Oct. 31, 2018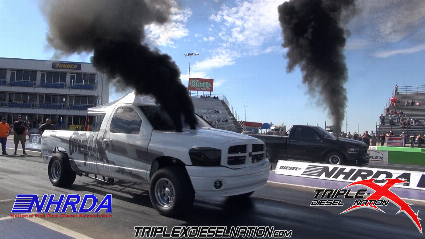 Fear the 666!
The Top Diesel class at the NHRDA World Finals puts down the absolute fastest passes in diesel drag racing, anywhere! With passes in the 6 second ET range and trapping well over 200MPH, this is just an incredible spectacle to witness from a coal burner.Congratulations to Wade Moody for taking the #1 spot with a pass of 6.974 @ 197.08MPH. Jared Jones makes some very respectable passes as well, securing the runner-up position.For more information, visit http://www.nhrda.com/homepage.phpNHRDA Diesel Nationals - Texas Motorplex - Ennis, TX 9/30-10/1/2016.


Recommendations