Signup

to enjoy CarbonTV videos ad free!

Ad free experience ends Oct. 31, 2018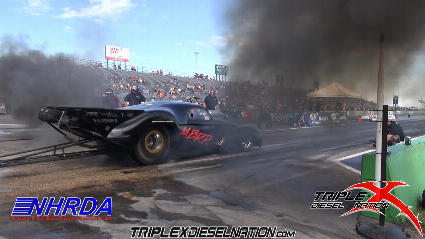 PRO STREET 8-SECOND COAL ROLLERS!
The Pro Street category is super exciting for spectators, as these are rigs built from common light truck platorms and transformed into monsters running 8's in the quarter mile! It's pretty wild seeing a pickup truck make an 8 second pass, upwards of 150MPH!Rules for Pro Street are as follows:Minimum weight: 4500 lbs (w/ Driver) +/- 1%Full tube chassis prohibited (Note: back halves are acceptable from back of cab back)Vehicle must be certified to run 9.99 seconds and quicker and 135mph and fasterNo tire limitationsDrive line loop requiredSFI 45.1 Roll Cage padding requiredParachute running 150 mph or fasterFor more information, visit http://www.nhrda.com/homepage.phpNHRDA Diesel Nationals - Texas Motorplex - Ennis, TX 9/30-10/1/2016.


Recommendations