Signup

to enjoy CarbonTV videos ad free!

Ad free experience ends Oct. 31, 2018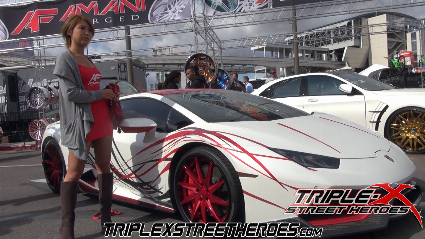 Coolest Mustang of SEMA!
Some cool new Mustang concepts were introduced at SEMA 2015 this year. Several Mustangs were on display, including the Fastback, the GT350R in an EcoBoost, the 5.0 in a convertible, a GT500 full 360 walk-around along with several other wide-body and custom creations. The performance game is definitely strong with Ford in 2016! Can't wait to see these new platforms on the streets in front of the Triple-X cameras this year!


Recommendations