Signup

to enjoy CarbonTV videos ad free!

Ad free experience ends Oct. 31, 2018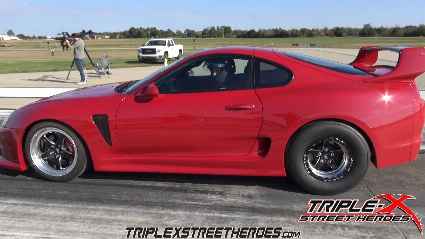 $1,000,000 GT-R and More Money at SEMA!
Several very lavish cars were on display at SEMA 2016 this year, including Ken Block's Hoonicorn v2, a twin turbo 6.7L methanol engine cranking out 1400HP to an AWD platform. The video project featuring this new ride debuts in the summer of 2017. Other intriguing vehicle features include the XS Power CTS-V, the Escort Lambo and two hand engraved street cars...a Subaru and GT-R, both taking countless hours to handcraft to perfection. The GT-R shows to be valued at upwards of 1 million dollars!Vegas Convention Center - 10/31 - 11/3/2016, Las Vegas, Nevada.


Recommendations