Who Will Win INVICTUS? It Could Be You! Enter To Win Here!
Just when you thought the Invictus had it all, we added an awesome Tepui tent on top of the RCI bed rack, now you won't ever have to leave the Invictus. We're in the home stretch to win!
Watch the video then enter by clicking below!
Keep increasing your odds. Watch, enter and share again tomorrow!
Trending Episodes


Kryptek INVICTUS 2019 Chevy Silverado Trail Boss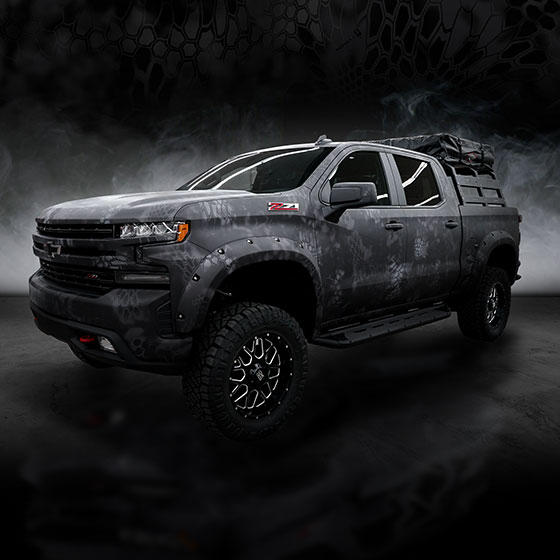 2019 Chevy Silverado Trail Boss, customized by Prefix and wrapped in Kryptek Typhon. Lift kit, tinted windows, wheel and tire upgrades, custom Kryptek interior upgrades, and many other one-of-a-kind features!