Who Will Win INVICTUS? It Could Be You! Enter To Win Here!
We listened to your feedback, and we are going to hydro dip the interior accent pieces in Kryptek.
Watch the video then enter by clicking below!
Keep increasing your odds. Watch, enter and share again tomorrow!
Trending Episodes


Kryptek INVICTUS 2019 Chevy Silverado Trail Boss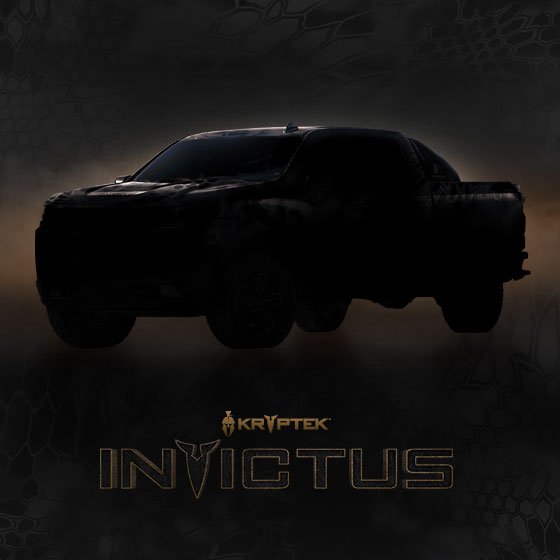 2019 Chevy Silverado Trail Boss, customized by Prefix and wrapped in Kryptek Typhon. Lift kit, tinted windows, wheel and tire upgrades, custom Kryptek interior upgrades, and many other one-of-a-kind features!